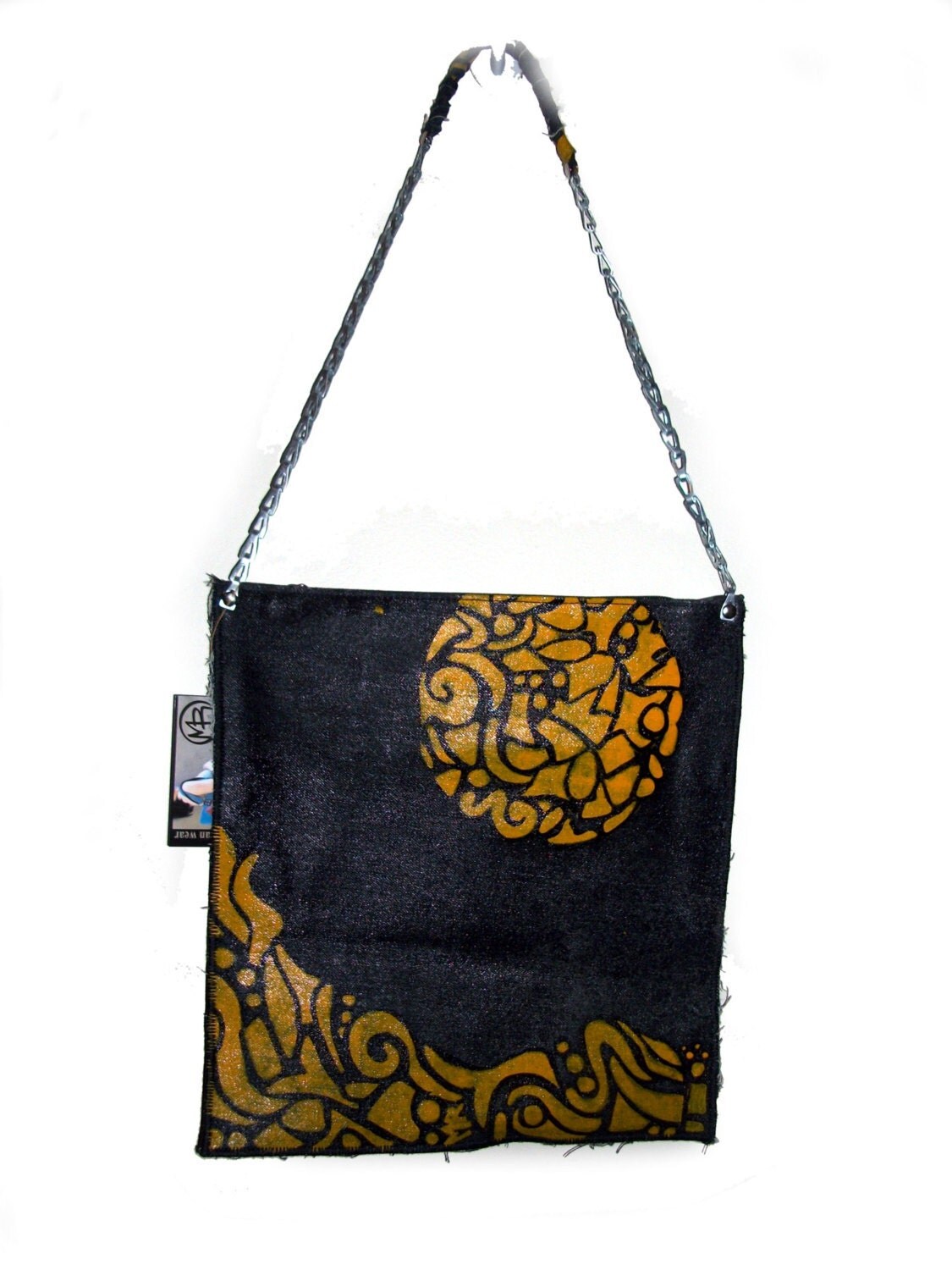 Hand Painted Faux Finished Denim with silk screened tribal art image. Sturdy metal chain cover at the shoulder with a part of the painting. The interior is all denim with part of the painting turned into a zippered pocket. This pocket is one made into two.
Measures 13" x 14" finished with a satin stitch. Chain strap 13" drop.
Click Here to Visit My Etsy Shop!