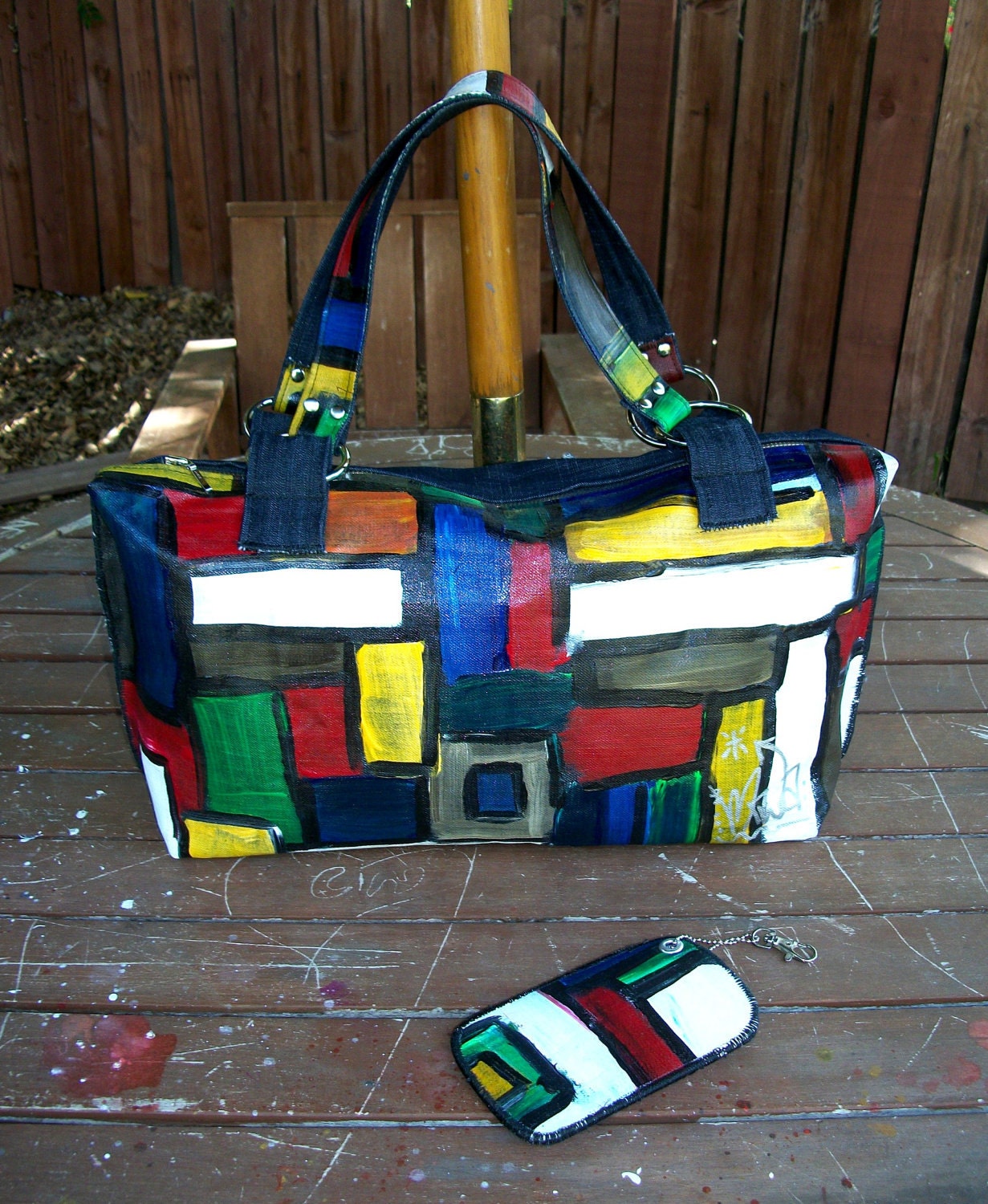 I love doing color! I no longer have a favorite color so that I can gravitate to as much color as possible. Color block paintings are always very fun for me and I love the fact that the bag can go with anything.
This bag is of my larger part of the collection measuring in at 21"W x 10"H x 5"D with 4 interior pockets one with a snap closure and one large pocket/divider with a zipper. Thi...
Click Here to Visit My Etsy Shop!